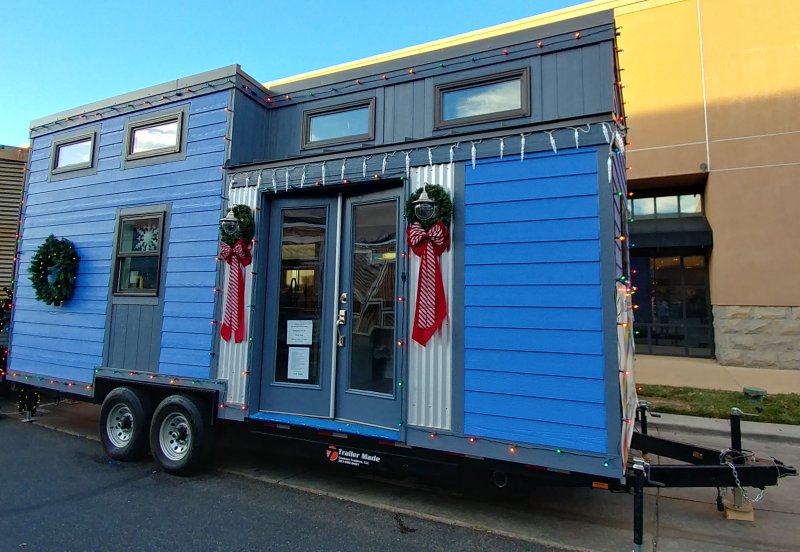 The BLUE Columbine Luxury tiny home includes an Elevator/Lift to access the loft!
That's right...
No Stairs and NO Ladder!
AND... Almost 300 square feet of living space!
192 SqFt on main level + extra large 12' loft is 92 SqFt = 284 SqFT
This tiny home is For Sale.
SEE INSIDE!
Note: Bathroom and punch list items are not complete in photos.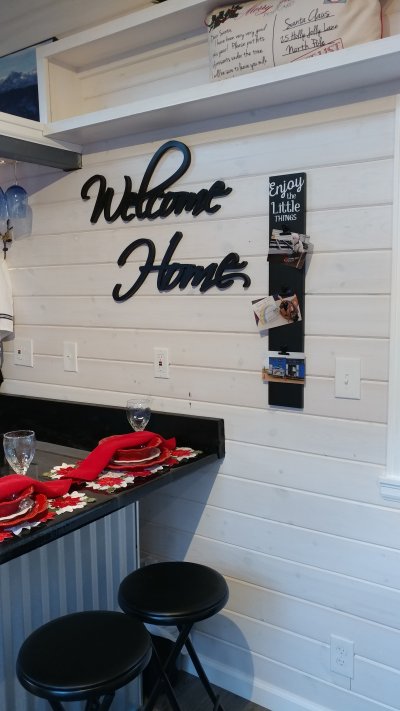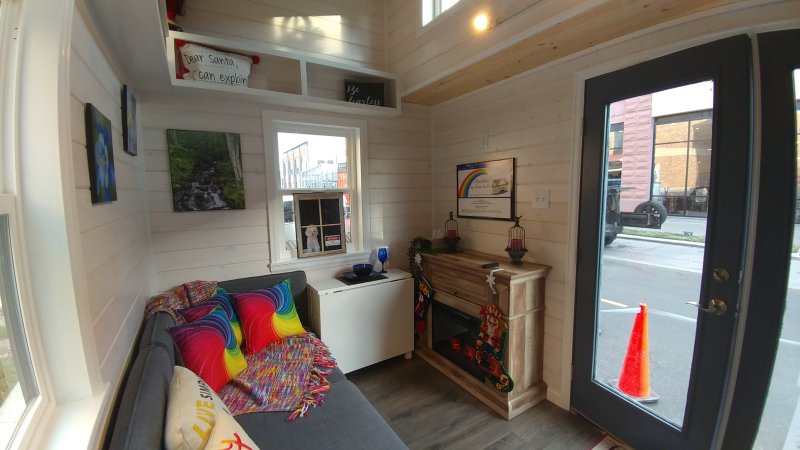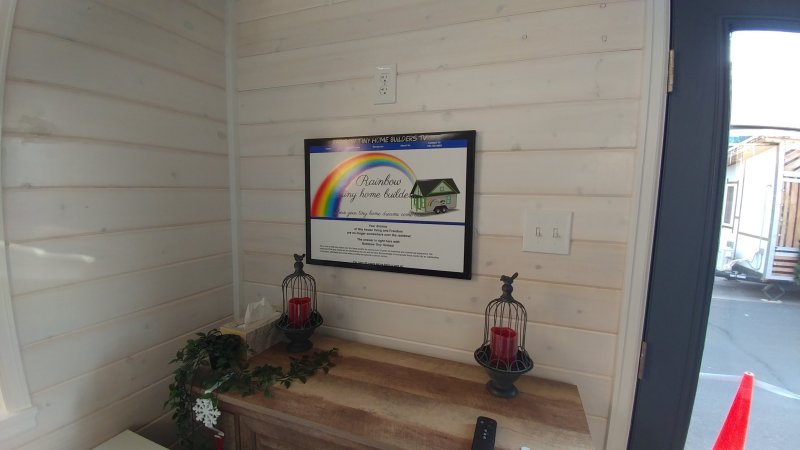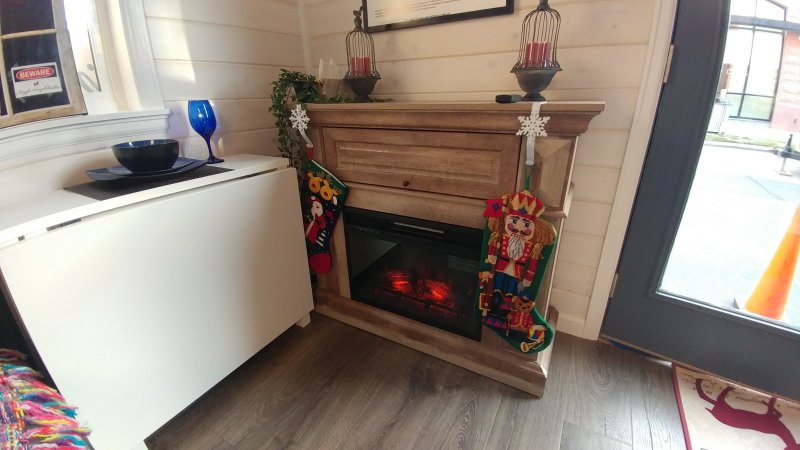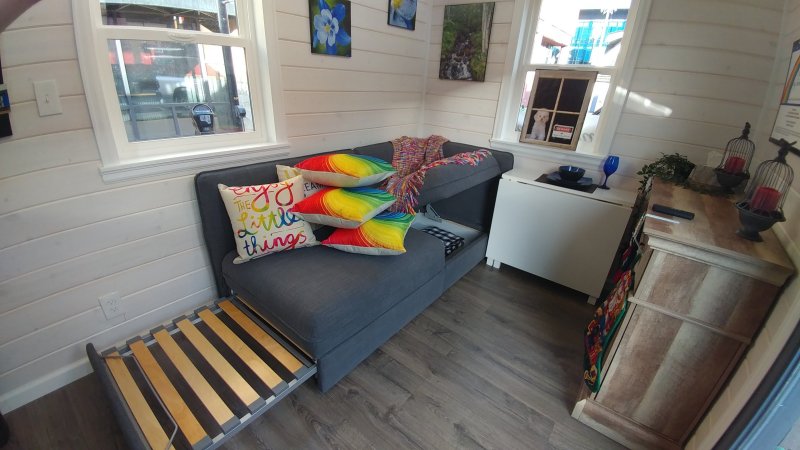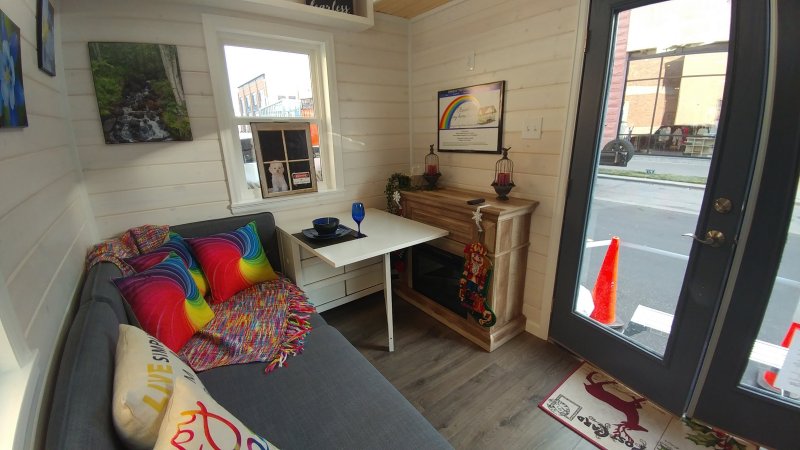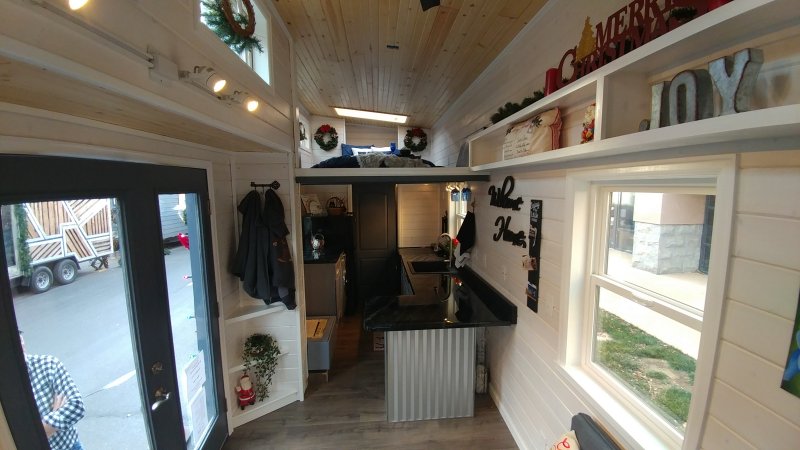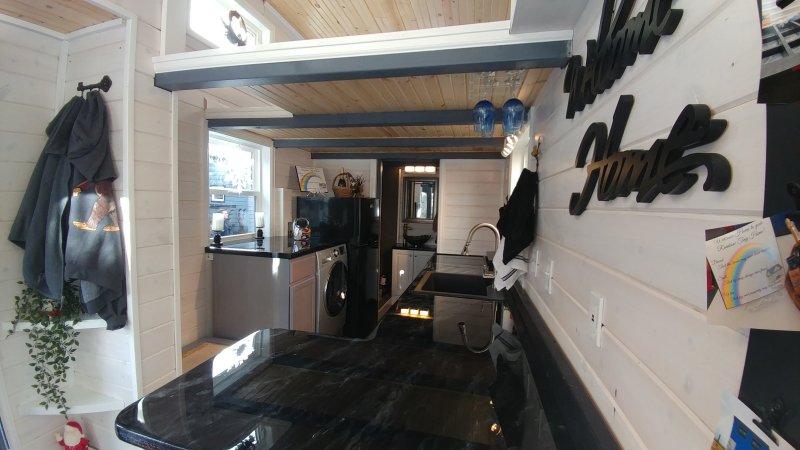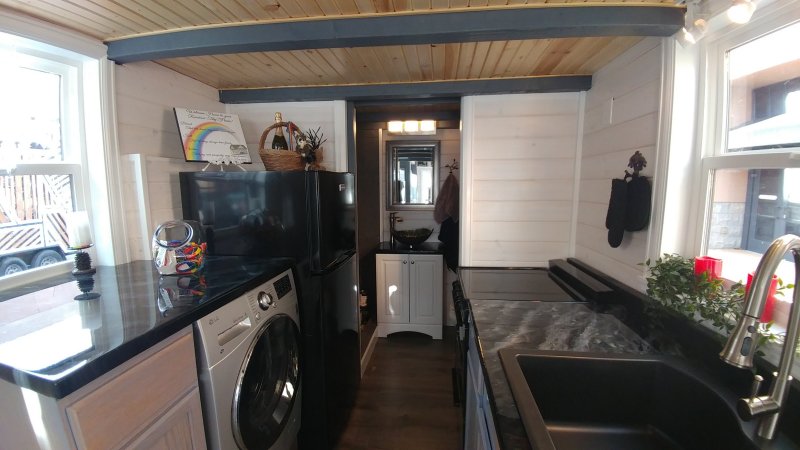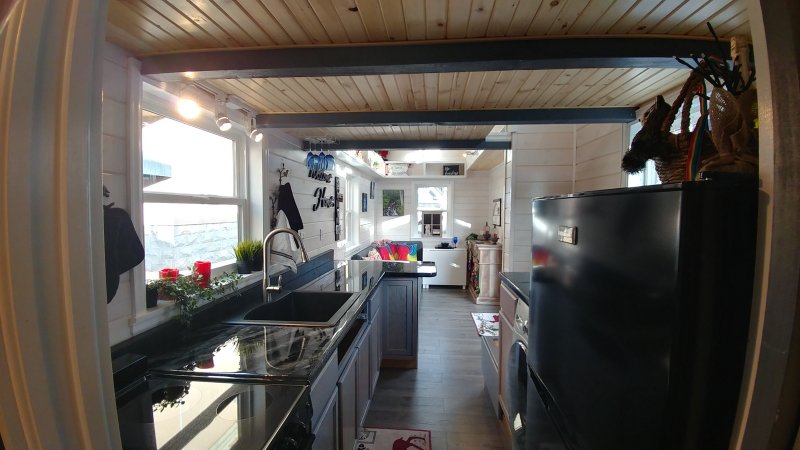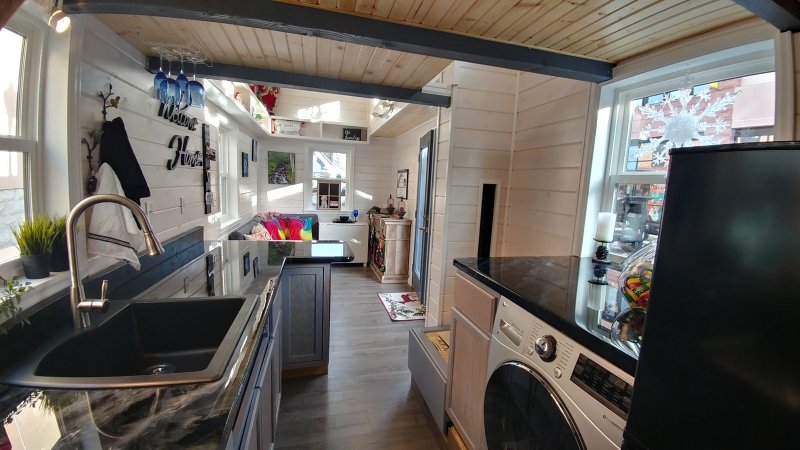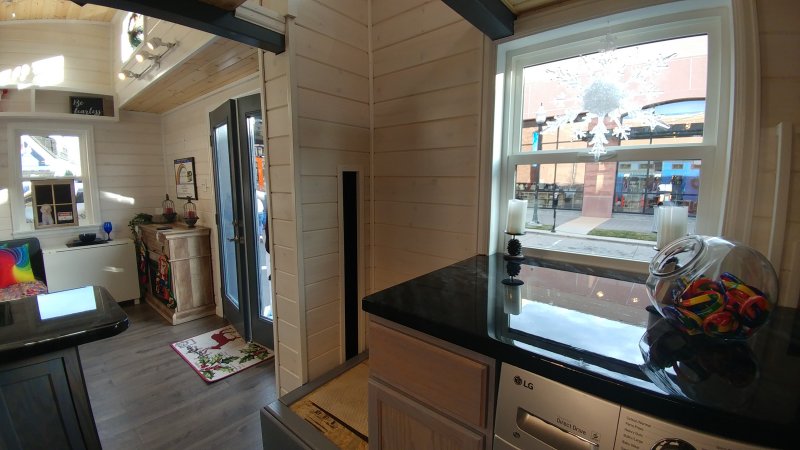 Elevator Platform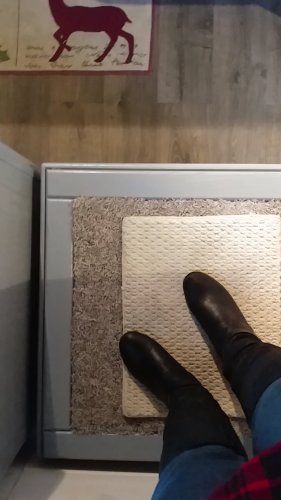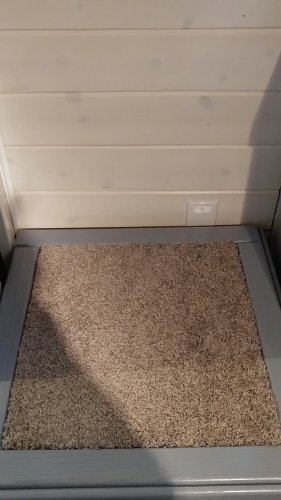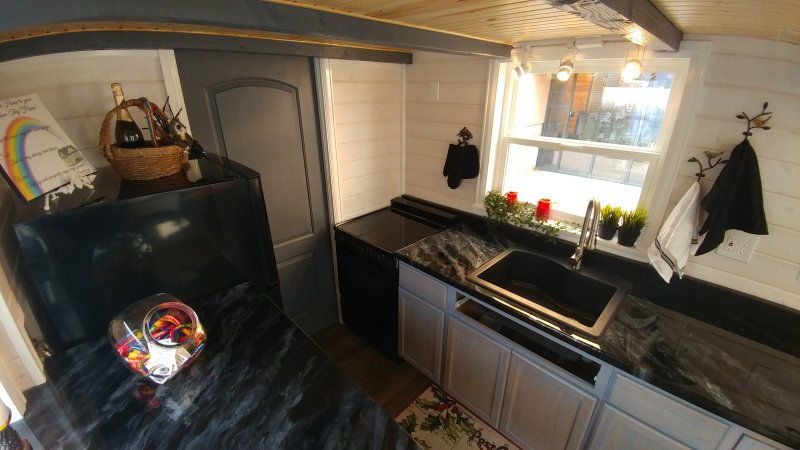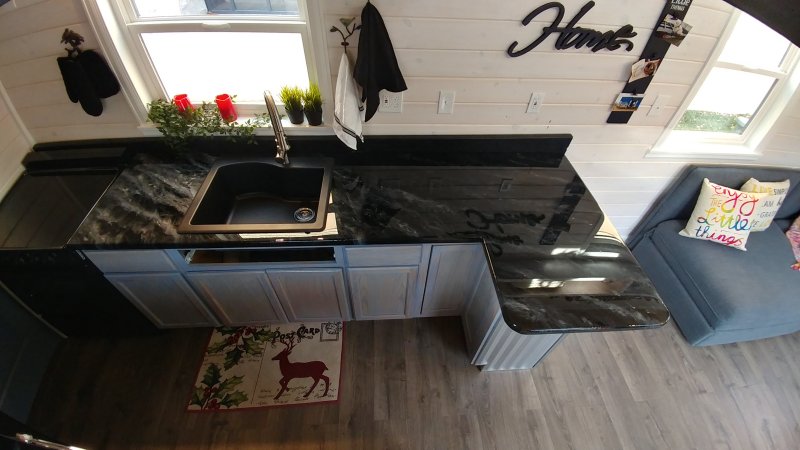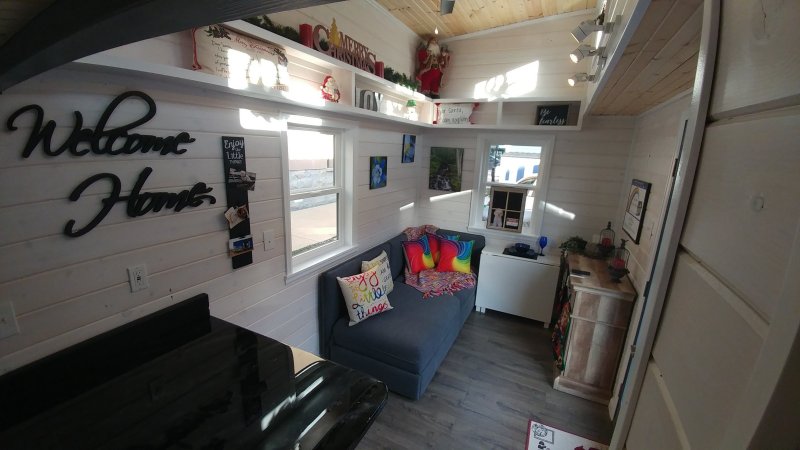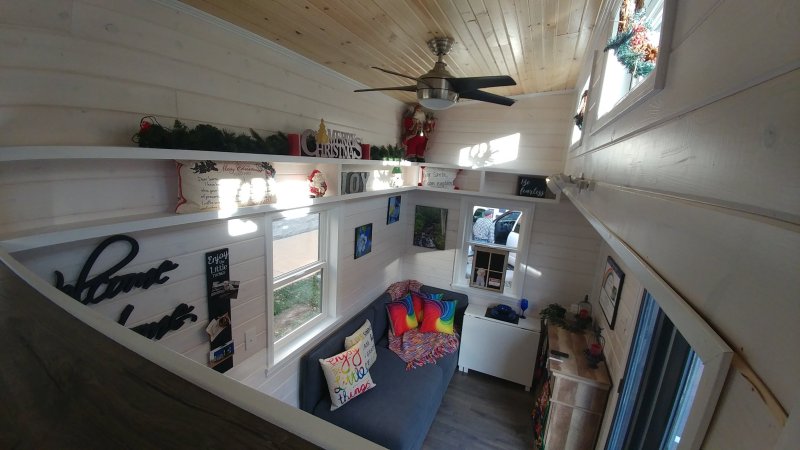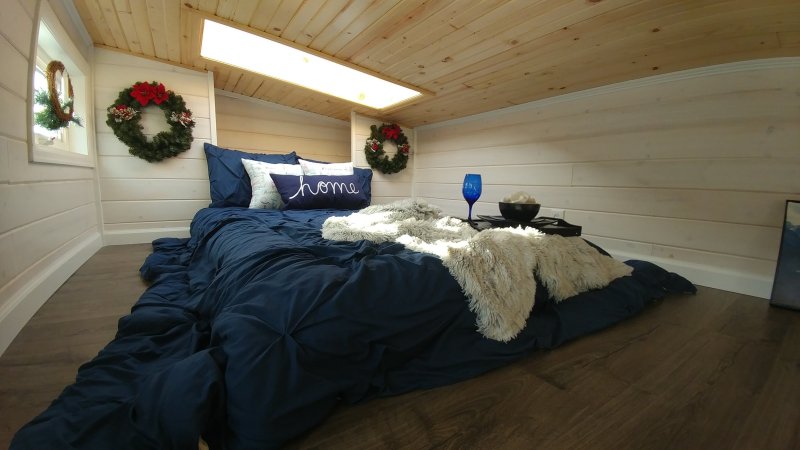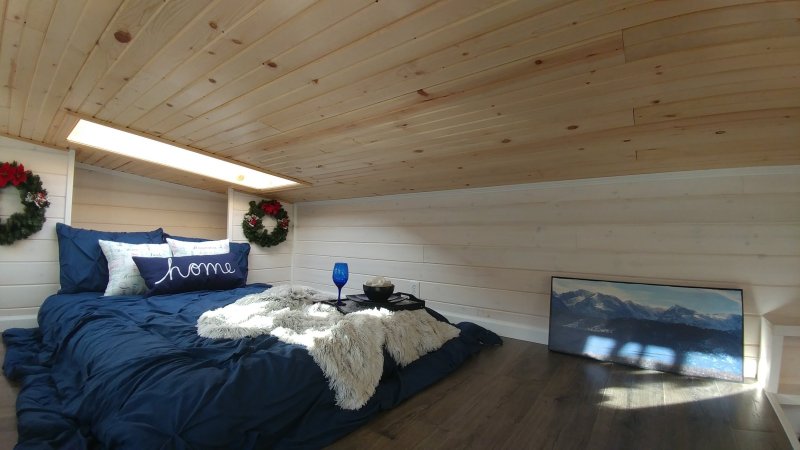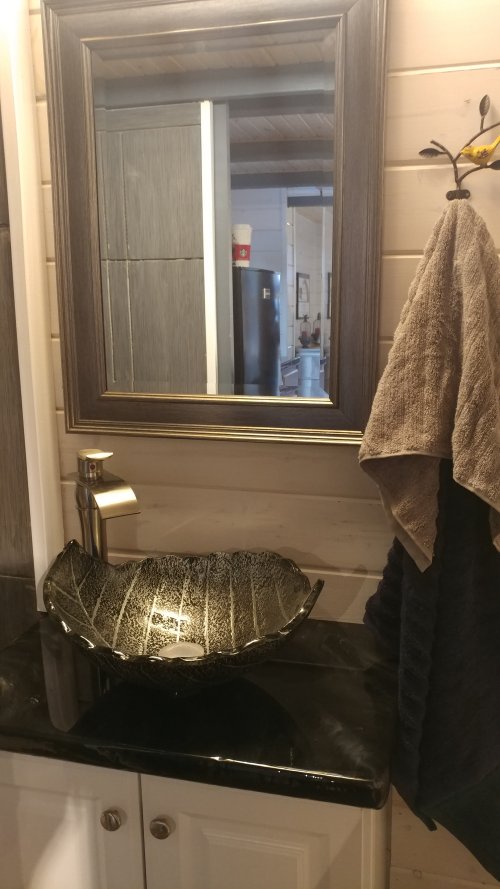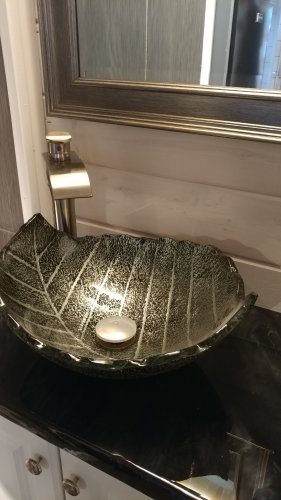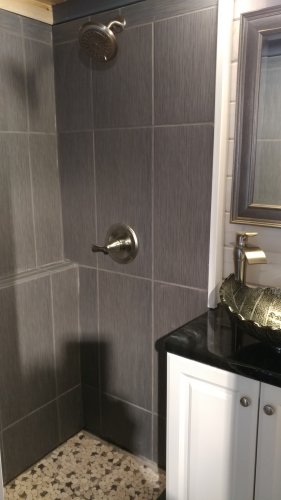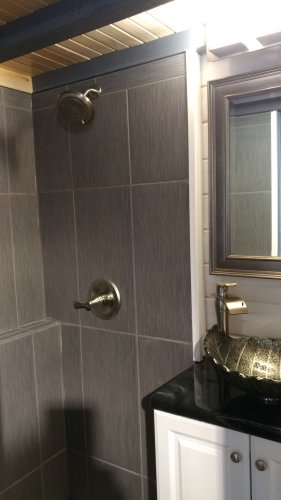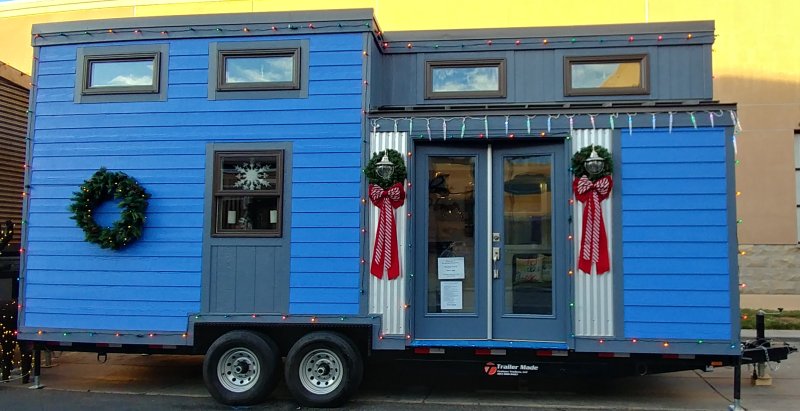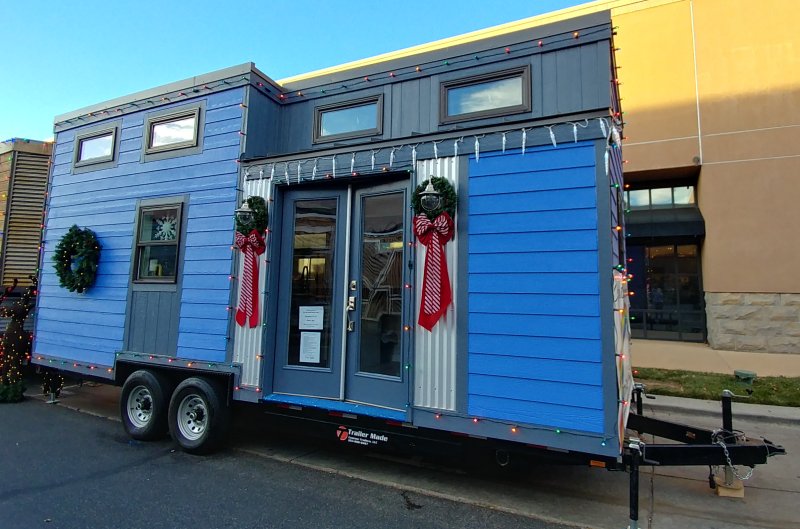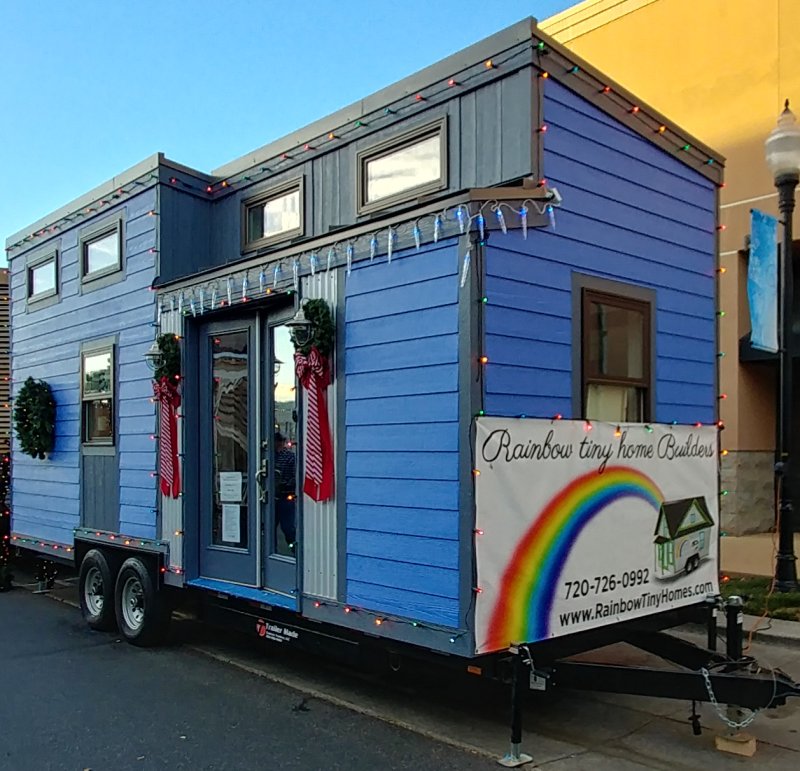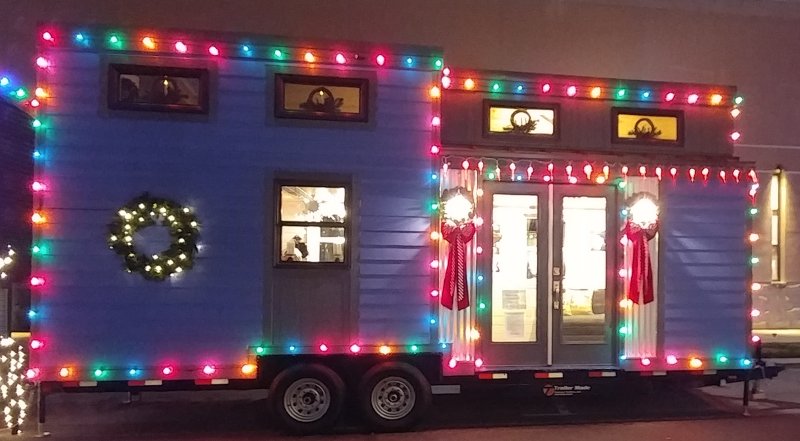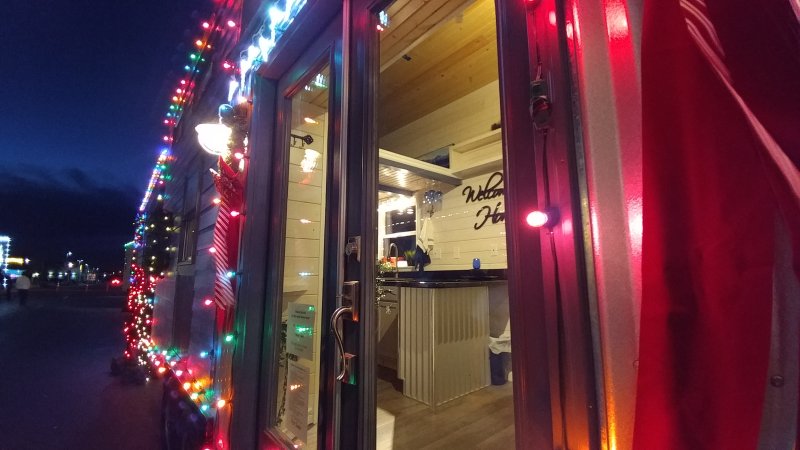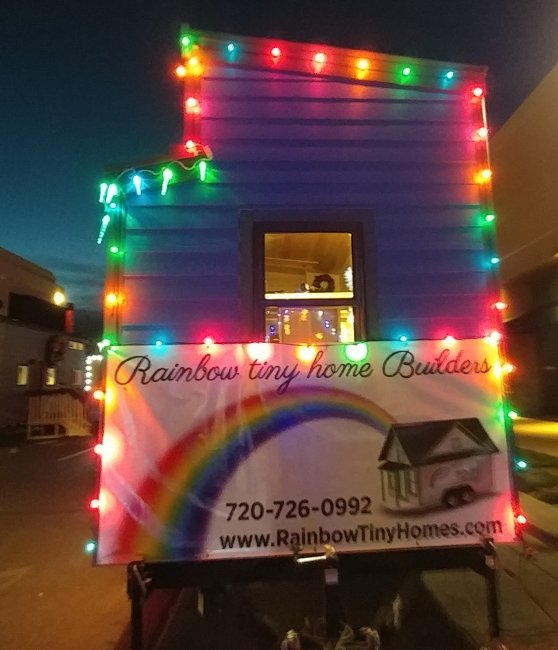 DETAILS: Materials, appliances and furniture included in Luxury The Blue Columbine 24 foot tiny home:
* 24' Trailer Made foundation on wheels. THE trailer that is made specifically as a tiny home foundation.
* sub floor of the trailer cavity is filled with RMax Therma Shield insulation producing a 34+ R-Value
* the floor is sheeted with Advantech floor sheathing that includes a Lifetime Warranty
* framed with 20 gauge steel studs, including hurricane ties and Simpson Bolts (your tiny home is NEVER coming off the trailer)
* exterior is sheathed with 5/8" Zip System Sheathing & Flashing System - both walls and roof to sustain hurricane force winds while traveling down any highway
* AMSCO double hung, tempered glass, windows
* walls and ceiling are filled with FOAM-LOC 2000-4G insulation 16+ R-Value
* exterior siding is Hard Board and galvanized metal - upgrade
* roof underlayment is Grace Ice & Water Shield
* roof is 24 Gauge Metal Pan Standing Seam
* exterior paint is Sherwin Williams Duration Exterior Acrylic Latex paint - upgrade
* interior floor is Pergo Outlast+ Vintage Pewter Oak Laminate Flooring - upgrade
* interior walls are custom Pine Tongue & Groove with Minwax pickling & clear coat - upgrade
* interior ceilings are custom Pine Tongue & Groove with clear coat - upgrade
* Loft access is a Burr Mobility Platform Lift (elevator) 12 volt with wireless remote - upgrade
(no stairs or ladder)
* countertops are custom Stone Coat Countertops - upgrade
Kitchen:
* 2.3 cu.ft. all in one washer/dryer 3 year extended warranty - upgrade
* 11.5 cu.ft. top freezer refrigerator 3 year extended warranty - upgrade
* 24" 2.97 cu ft electric stove 3 year extended warranty - upgrade
* Dual mount granite 25" kitchen sink
* brushed nickel stainless steal lead free single handle pull out sprayer sink faucet with 3 settings
Living Room:
* electric free standing fireplace 2 year extended warranty
* Norden drop leaf table - 2 drop leaf extends to 5 feet, includes 6 drawers - upgrade
* 2 piece Vallentuna sofa: 1 for storage, 1 opens to twin sleeper - upgrade
Bathroom:
* hot melted and hand painted winter leaf shaped vessel bathroom sink - upgrade
* brushed nickel waterfall spout single handle faucet
* brushed nickel shower fixtures with 3 spray shower faucet
* Eemax tankless water heater - upgrade
* flushing toilet
Loft:
* 12' loft fits queen size bed with room for additional storage
* built in closet full width of loft
* skylight - upgrade
All electric - 125 amp
The Blue Columbine Luxury Tiny Home is complete with appliances and furniture (excludes mattress, staging and Christmas decorations).
Contact us for price.
---
Rainbow Tiny Home Builders takes the stress and worry out of building the tiny home of your dreams. Our 38 years of construction experience, which includes custom basement finishes to multi story commercial buildings, has well prepared us to provide a superior tiny home and exceptional customer service.
We get that your home is your sanctuary and purchasing the dwelling where you'll be experiencing your life is a big deal. Your decisions are based on the dreams of your heart, the needs of your physicality and your plans for your future. It's emotional. We're ready to begin the conversation of discernment.
Note from Fred:

"Our mission is to incorporate over 35 years of construction knowledge and experience into providing you, the consumer, the best, safest, healthiest tiny home living environment. By utilizing industry best practices and materials, we look to help propel the tiny house movement into its next phases as the affordable, sustainable, living solution."
~ Fred Winther
Begin fulfilling your dreams today - contact us now!
720-726-0992
We value your privacy and will never share your information with anyone!

---